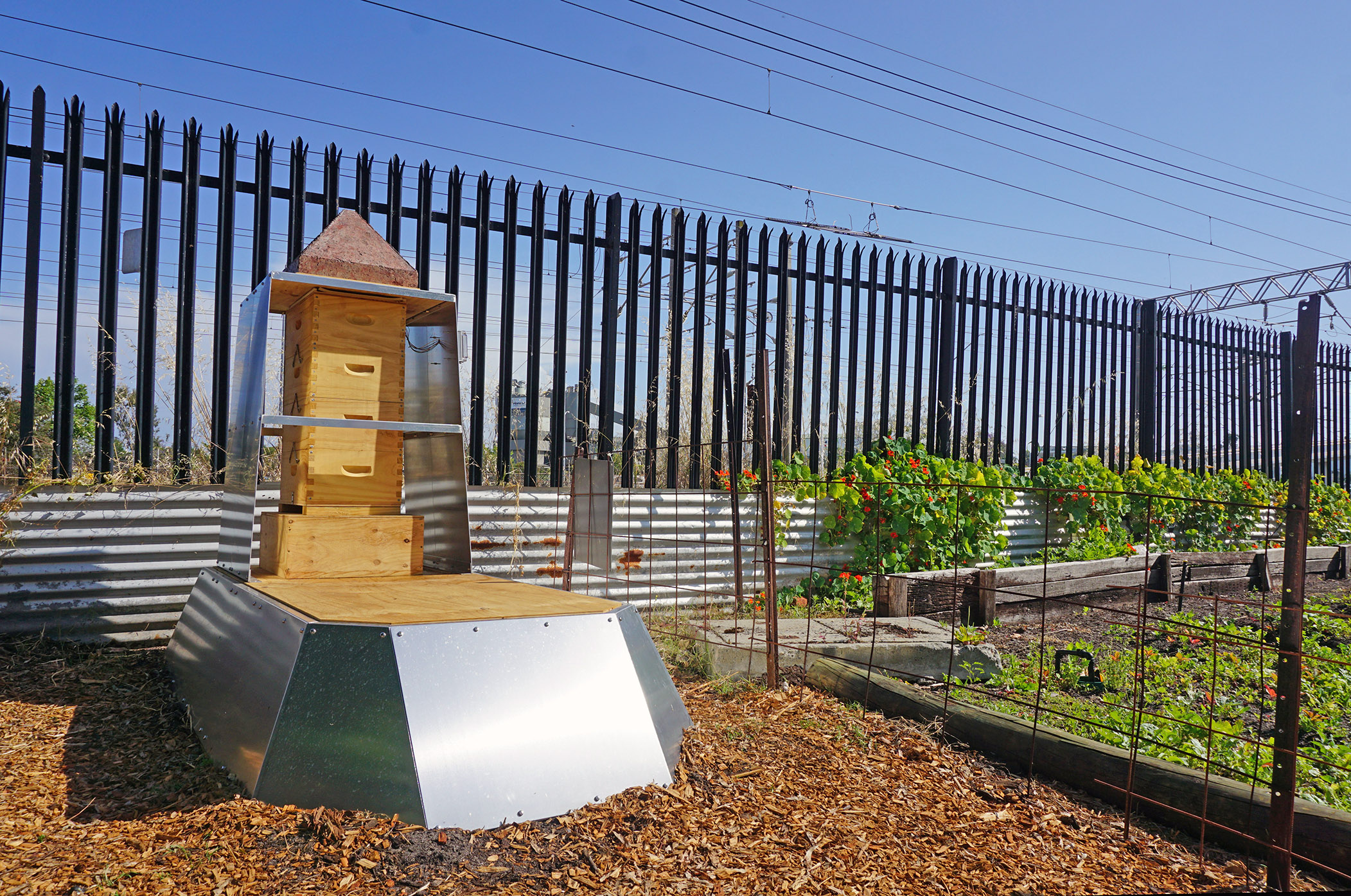 Hivecubator 2.0, 2019. Installation at the Science Gallery London
Hivecubator is a hive-based incubator designed to care for living human tissues growing in-vitro. Hivecubator utilises a beehive's ability to produce heat and self-regulate CO2 (Seeley, 1974) as an analogue to a laboratory incubator. The form of the Hivecubator is inspired by the Egyptian Temple of the Sun, the site of the first known representation of beekeeping. As an artwork, Hivecubator is a response to the current global honeybee crisis, and a meditation on the forms of care and control that are bound in the ancient interspecies relationship between humans and honeybees.
Hivecubator 1.0 was first developed in dialogue with TC&A (Oron Catts and Ionat Zurr) and their project Compostcubator, both of which were exhibited in the Bioart pavilion during the 2016 Kenpoku arts festival in Ibaraki, Japan.
Hivecubator 2.0 was commissioned by International Arts Space as part of their Know Thy Neighbour program curated by Katherine Wilkinson, and initially exhibited at the Perth City Farm. Hivecubator 2.0 has since gone on to be shown internationally, most notably at the Science Gallery London where it was included in the exhibition Spare Parts curated by Stephanie Delcroix, and used by the Centre for Stem Cells & Regenerative Medicine at King's College London to grow human skin cells.
Hivecubator 1.0 and Hivecubator 2.0 were made possible with the support of a number of people and organisations. Special thanks to: Tiff Bates, Sarah Brooke, Rob Cameron, Oron Catts, the Centre for Stem Cells & Regenerative Medicine at King's College London, Stephanie Delcroix, Alastair Frazer, Rod Hughes, International Art Space (Perth), Jessie Krish, Brian McCallum, Hirofumi Nakamoto, John O'Shea, Perth City Farm, Satoyama Yado Tokiwaji, Yukiko Shikata, Suwa Ibaraki Pottery Studio, SymbioticA, Mark Thompson, Aruma Toyama, Devon Ward, Watanabe Apiary Co., Ltd., Katherine Wilkinson, Dean Wood, Ionat Zurr, and the Western Australia Government Department of Local Government, Sport and Cultural Industries.
Video about Hivecubator at Science Gallery London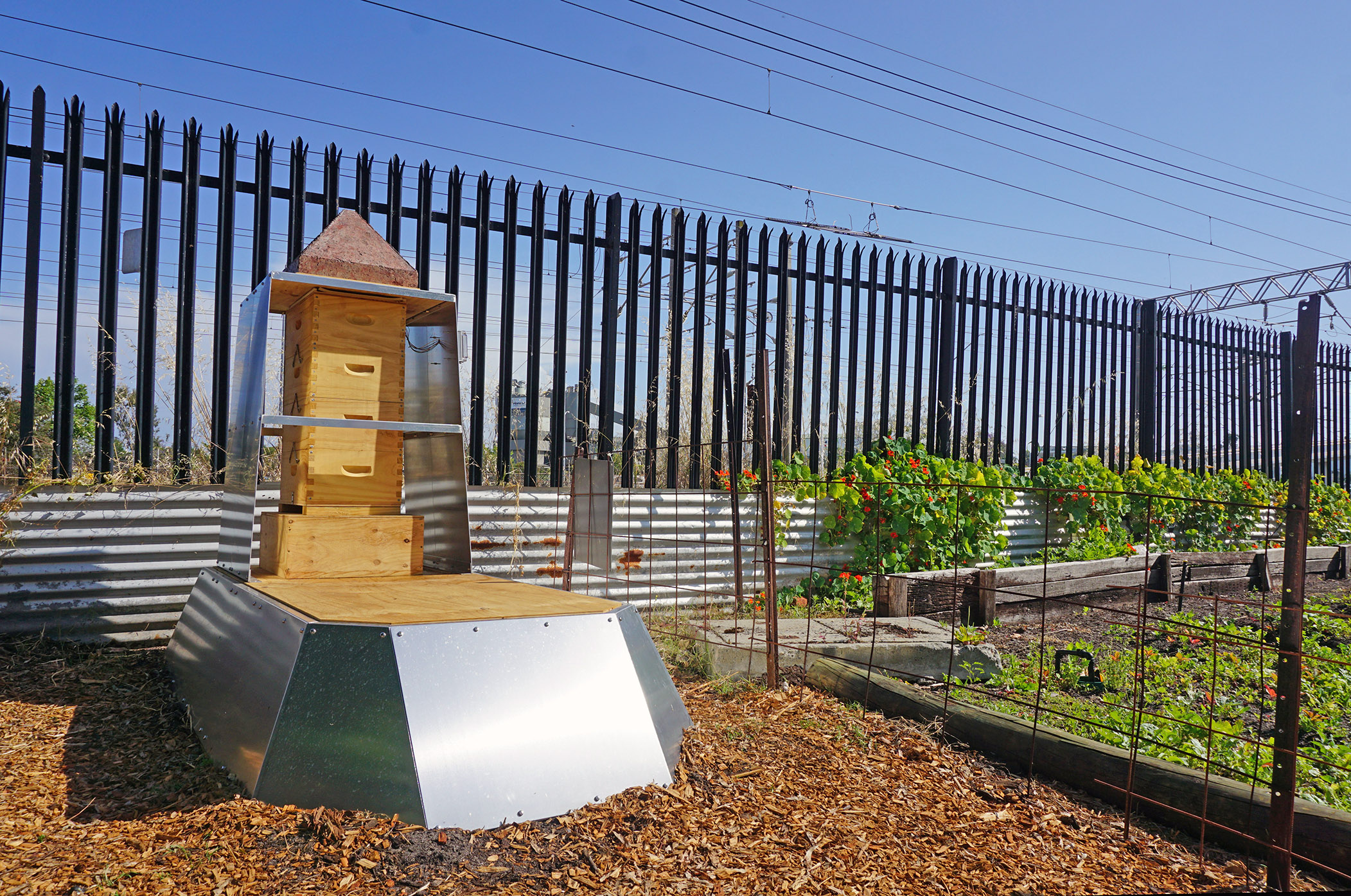 Hivecubator 2.0, 2018. Installation at Perth City Farm.
Hivecubator 1.0 (for Robert), 2016.
Installation view of Vessels of Care and Control
Incubator prototypes Hivecubator 1.0 (left) and Compustcubator 1.0 (right) .